Betapharma (Shanghai) Co. Ltd. is a leading China based laboratory products distributor, manufacturer, research and development outsourcing group capable of providing pharmaceutical and biotech companies a broad portfolio of products and services. We assist our customers in shortening the cycle and lowering the cost of drug discovery and development by providing cost effective and efficient outsourcing solutions.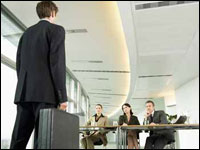 Our team consists of a talented group of dedicated professionals with backgrounds in medicinal chemistry, process chemistry and academia. We have the capacity to carry out research for new drug development including chemical synthesis, screening, analysis, scale up, efficacy study, toxicity, safety evaluation and safety management. The company is global in scope with laboratories in Shanghai, Beijing and New Haven, Connecticut.
Our customers range from small biotech firms to leading pharmaceutical corporations and we can work with your process or develop a new process to simplify and improve difficult and expensive synthetic routes. We are well positioned to offer our customers high quality services along the drug discovery value chain.